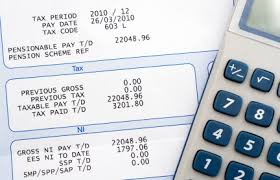 Managing payrolls in-house can be time consuming, so many businesses prefer to outsource it. Many organisations have established to offer this service in a safe and secure manner to all those who request it. Payrolls can be generated on a monthly basis or on a weekly or biweekly basis as per required. Depending on your agreement you will be charged on a monthly basis or per payroll generated.
It reduces the number of employees
When it is outsourced it reduces the workload that needs to be done in-house. Sometimes it may prove to be more unbiased and accurate than if it was done manually. However, by doing so your business may be required to prepare additional documentation (for the reference of the outsourced company) that would otherwise have been unnecessary.
Cost
Large corporations might be able to spend a fair amount on a payroll processing firm, but smaller businesses might find them much too expensive for their budget. However, this does not mean that even the smaller companies wouldn't enjoy the benefits offered by them. Understanding this need many companies offer packages for a variety of rates, so that even the small scale business can purchase their services. Many offer add on services so that they can be incorporated into whichever package you are currently on, as and when you please.
Thus, it is up to you to choose a suitable payroll service.
Maintains the database on a cloud
By maintaining all the details on a cloud the employees can be allowed access at any time. However, this also means that you will be unable to access records while the network is down or when the company offering the service shuts it for maintenance and other operations. See here for further information regarding payroll outsourcing.
Experience
Handing over your payroll to an inexperienced company might land you in mess. Your employees might be dissatisfied with the rookie mistakes and that may make them leave your company. Processing of payroll, banking jobs and other jobs that deal with numbers need to be extra careful about the way they carry on the business. Hence, it must be handed over to someone with proven excellence.
Additional services
Some services allow you to integrate the payroll database with your already existing database. This gives a certain level of automation and it makes the whole process easier.
Certain payroll services provide support services. These can prove to be a lifesaver when your system encounters trouble. Sometimes even the most efficient systems can come across unanticipated problems which can wreak havoc if you don't have someone to fix it fast enough.